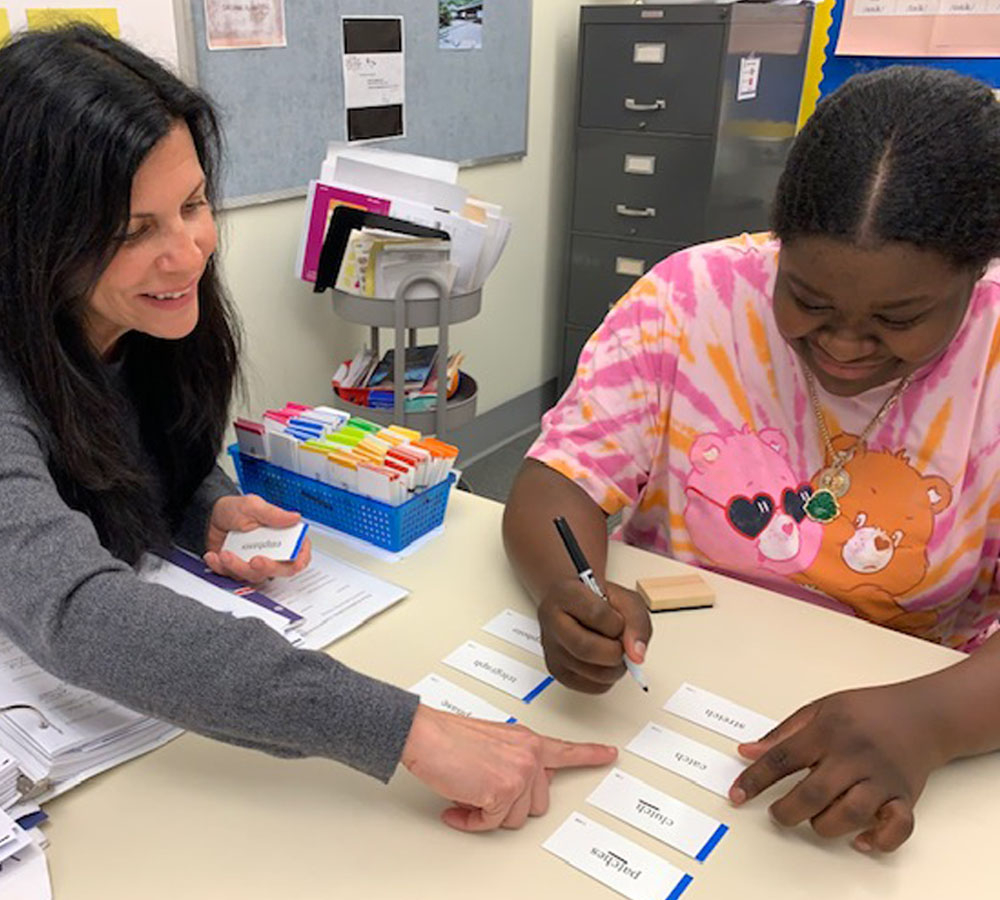 Wyncote offers Wilson Reading System® to support and extend the development of reading skills for our most challenged learners.
Wilson Reading System®
Wyncote Academy offers Wilson Reading System to students in grades 6-12. who meet one or more of the following criteria.:
Have language based disabilities

Are unable to accurately decode

Struggle with spelling

Are slow. labored readers, lacking in fluency
The Wilson Reading System® is an evidence-based program designed to help students make sense of the English language and become more competent readers. Its direct, sequential, and multisensory approach reinforces the skills and knowledge that students need to be able to read at grade level. Originally developed for students with dyslexia, the program has a proven record for helping below-grade level readers to catch up with their peers..