Welcome to Wyncote Academy in Pennsylvania! Since 1973, Wyncote admissions has been dedicated to providing a safe haven and academic platform for students with unique learning styles. With small class sizes and highly qualified staff, our students thrive in an environment of respect and encouragement.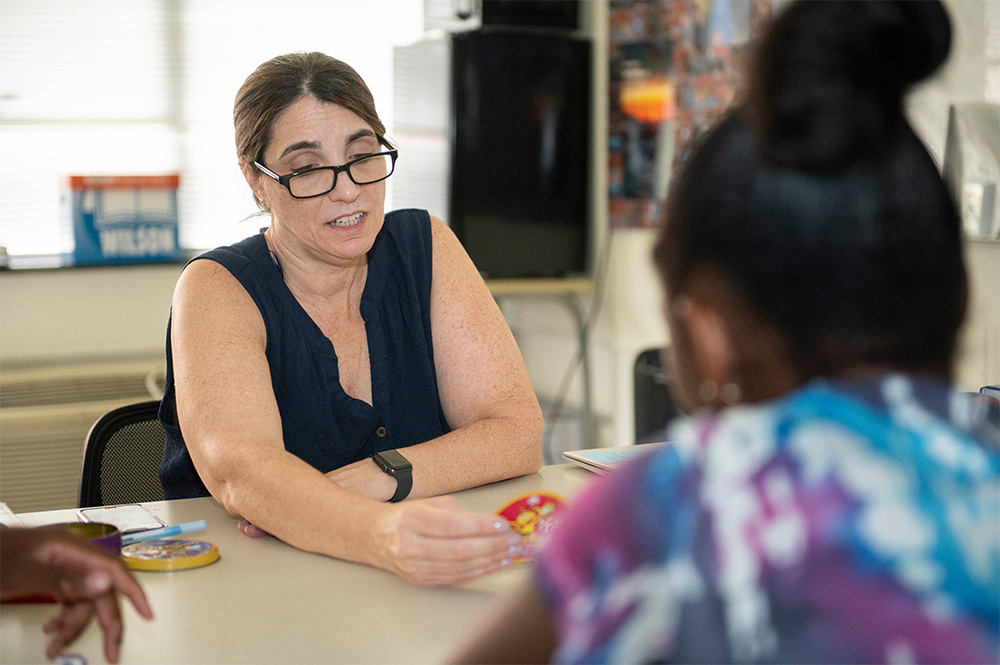 Our enriched special needs education curriculum includes art, music, and a diverse range of elective courses. The majority of our graduates continue onto college, while others choose vocational training or enter the workforce. Wyncote alumni have even gone on to achieve success in various fields including creative arts, sports, medicine, law enforcement, healthcare, education, community service, business, food industry, and building trades. Discover how your child can join the ranks of your successful alumni and contact us to learn more about Wyncote Academy tuition!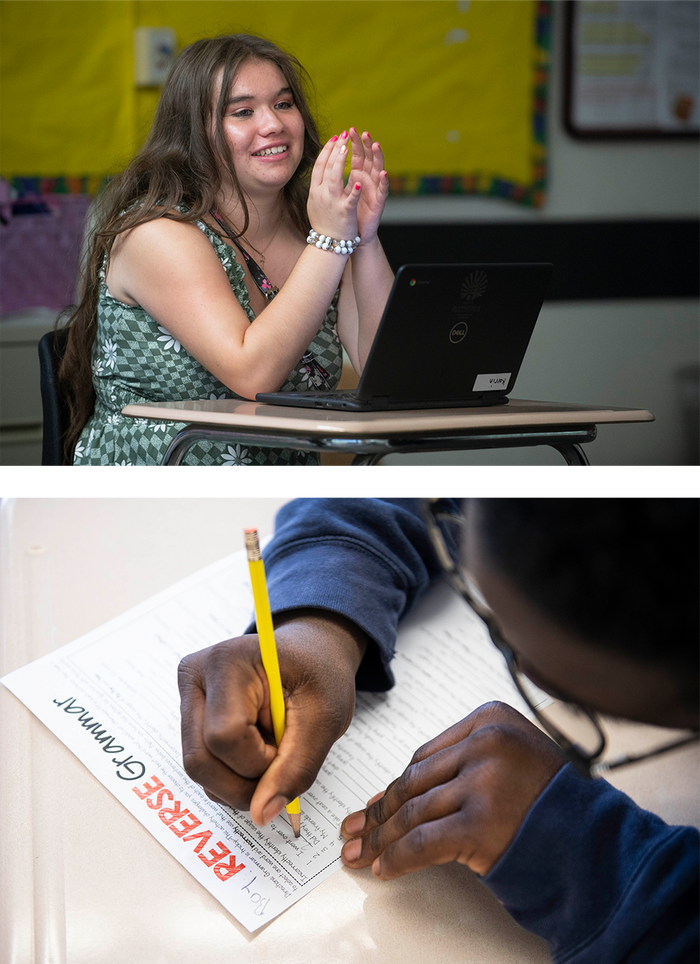 WYNCOTE ACADEMY MIDDLE SCHOOL PROGRAM
The middle school years are a time in the lives of children when they are faced with a series of physical, emotional, and social changes. As students leave behind the familiar routines and comforts of elementary school, they face new expectations that require greater demands — during what is often already a stressful time — making it hard for some children to succeed.
Our Wyncode admissions' small, nurturing middle school learning environment is designed to help bridge the gap between the comforts of elementary school and the rigors of high school. This special needs education program for gifted students or students underserved by traditional education provides a broad range of academic, social, and emotional support. All of this is designed to help students develop the skills, habits, and understandings necessary to be successful in school and in life. Target skills include (but are limited to):
Good study habits

Social interactions & communication

Self-regulation

Organization

Self-advocacy

And more!
The small, closely supervised setting provides Wyncote Academy students with a safe environment and gives teachers quick insight to identify individual student's strengths and needs/challenges. Teachers use this data to both target instruction to address student needs and help students to leverage their strengths to achieve success.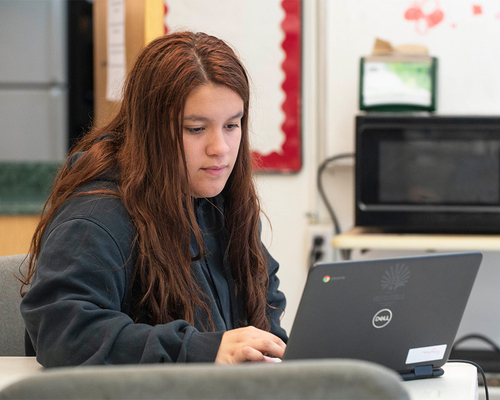 OUR HIGH SCHOOL PROGRAM
Traditional guidelines are followed at Wyncote Academy so our instructors can provide ample preparation for post-high school study. These guidelines encompass the four major academic subjects of English, Mathematics, Science, and Social Studies. Enrichment studies in the humanities, arts, study skills, and career fields also help make up the balance of the high school schedule.
Students registered for our high school educational program are also required to partake in a diverse and individualized physical education program and a course in health. It is this enrichment program that has contributed to Wyncote being named one of the top private schools in the Philadelphia area. Discover how your child can receive a well-rounded education through Wyncode admissions!
WHAT OUR CURRICULUM INCLUDES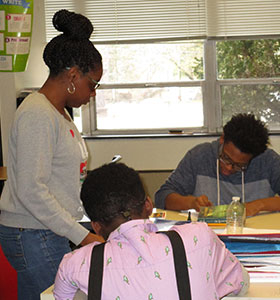 Language Arts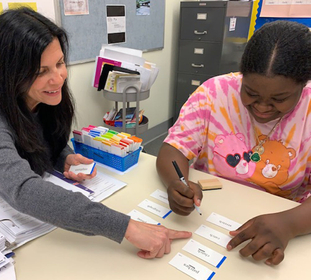 Reading Enrichment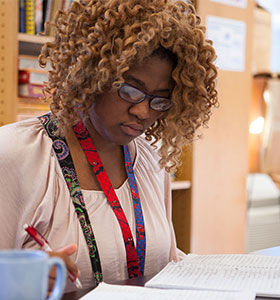 English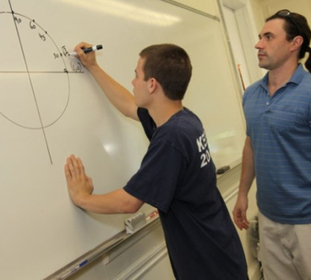 Mathematics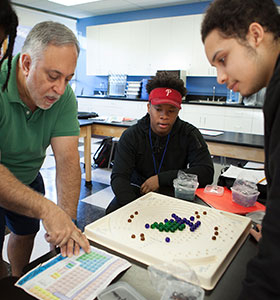 Science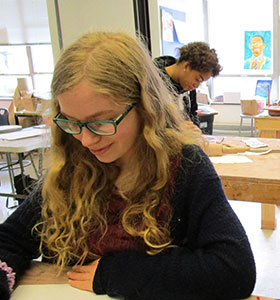 Social Studies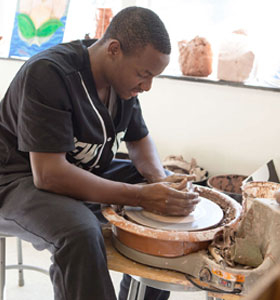 Art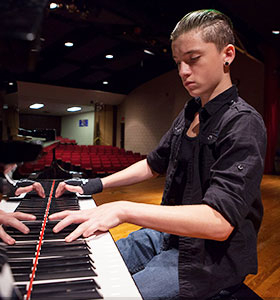 Music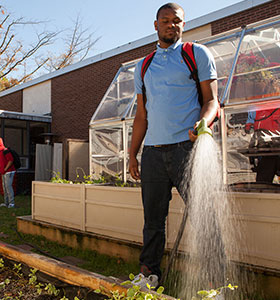 Electives
BENEFITS OF OUR ALTERNATIVE APPROACH TO EDUCATION
We support students whose learning styles cannot be effectively accommodated in traditional settings
Smaller class sizes ensure personalized attention from instructors
Wyncote Academy students feel supported and motivated to succeed
Our curriculum helps students explore their passions and develop well-rounded skill sets
HELP YOUR CHILD SUCCEED WITH WYNCOTE ADMISSIONS
We believe Wyncote Academy offers a unique and valuable educational experience for students. Our small, nurturing environment, combined with our excellent academic program and specialized support services, makes us an ideal choice for families seeking a special education school. We invite you to schedule a visit to our campus to learn more about what we have to offer and see firsthand how we can support your child's individual goals and needs.